Find and hire the best Sales Support, Bid, Proposal and Capture Specialists
If you're an employer looking to fill in a vacancy
without the hassle of a traditional recruitment agency and fees
- We can help you!
We are the trusted global provider of industry-focused Bid Professionals
Whether you're looking for a Graduate, Manager or Director level personnel - we're here to help you!
Learn more
Looking to recruit a Bid Manager, Bid Writer or other bid related role?
We can save you significant time and money through our
Resourcing as-as-Service (RaaS)
.
Learn more
Real-time Workforce Availability
Why Bid Specialists – Our Differentiators
We have a number of unique characteristics that makes us the "go to firm" for the provision of industry-focused bid, proposal and capture specialists. Our hand-picked, vetted, and high performing professionals can truly boost productivity and profitability of organisations at scale.
Our mission is facilitate employers and internal recruiters to attract, recruit and retain top bid professionals in various industries, including IT, financial services, media and telecoms, insurance, utilities, construction, automotive, retail, hospitality, among others.
Reasons to Partner with Us
Industry Specialists: Employers can find and hire the right people, faster and in a more cost-effective manner.
Not a recruitment agency, not recruitment fees: We connect employers with candidates directly without the hassle and fees of a traditional recruitment agency. We only charge a small referral fee on a "No hired", no fee basis.
100% high-quality service guaranteed: Our clients are entitled to get a free resource replacement in the event that our referred/placed candidate does not successfully pass their probation period (conditions apply).
Qualified candidates with real-time availability: Access to our already vetted/screened pool of candidates who are able start working with/for you within 24 hours and in some cases on the same day.
Trusted partnership approach: We work closely with our clients to build a long-term mutual business growth strategy and success. We take full ownership and accountability for our actions; we conduct business ethically and transparently and always deliver our promises.
Brilliant customer experience, every time: High-quality service delivery and customer experience are at the heart of what we do. We aim at 100% customer satisfaction and zero complaints!.
Our Resourcing Process
Create a FREE Account to access our pool of bid, proposal and capture specialists OR Upload your job offer via Upload Vacancy.
Bid Specialists to arrange a conference call to discuss your specific requirements, job specs, compensation package, etc. At this stage, we will agree a bespoke resourcing plan (self-service or managed service) and timescales.
Find, assess and engage with the right candidates. Interviews by the employer or Bid Specialists will also take place at this stage.
Hire and onboard the chosen candidate (s) ensuring clear communication and strict quality standards.
Bid Specialists to conduct a customer experience feedback session hich is documented and executed within our continuous service improvement plan.
Ongoing coaching and support (optional) to ensure our placed/referred candidates perform at high standards and set-up for a long-term successfully career.
Benefits for Employers and Recruiters
Industry Expertise
Work with Bid Specialists who truly understand the bid, proposal and capture industry within specific business sectors.
Speed
Find and recruit the right people in less than 24 hours, and in some cases on the same day. All our candidates have a real-time availability status.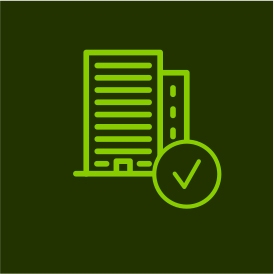 Quality
Access to our hand-picked, qualified and experienced professionals who have already been vetted against our quality standards and industry specialisms.
Cost
Savings
No need to pay the traditional recruitment fees. Instead, you only pay a small referral fee - on a 'no hired – no fee' basis.
Resourcing-as-a-Service (RaaS)
Employers have two options to choose from, self-service and/or a managed service which covers the attraction, selection, on-boarding and retention of your new Bid, Proposal or Capture Specialists/Professionals:
Create a FREE account to access to our pool of bid and proposal specialists OR upload your job offer via Upload Vacancy.
---
We arrange a conference call to discuss your specific requirements, job specs, etc.
---
Our dedicated Bid Specialist will make a formal introduction/referral of your down-selected candidate (s).
---
From this stage, the employer to engage directly with the down-selected candidate (s), carry out the required interviews, and complete the hiring and on-boarding process.
---
Bid Specialist to conduct a customer experience/feedback session on how we can improve our service delivery.
Book a FREE Consultation