Specialists in Winning Business via Tenders, Bids and Pursuits
Bringing the right mix of industry specialists, capabilities, and tools to make a significant impact from day one of our engagement.
Strategic Partner for Sustainable Business Growth
Business growth strategies, sales capture and tactics to transform any sales support, bid and sales functions into a culture of high-performance.
About Bid Specialists
We're a professional services firm dedicated to the provision of bid, proposal and sales capture specialists, strategic consulting and industry insights to clients operating within technology, business services, internet, construction, facilities, among other industries.
Our Service Offering
We have developed three specialist services to equip our clients with the right people, capabilities, and tools to enable them to retain and win business via formal tenders, bids, and pursuits. These include:
Resourcing
Hire and retain high-performing bid professionals

If you're an employer or internal recruiter seeking to fulfil a vacancy without the hassle of a traditional recruitment agency and their onerous fees, you've come to the right place. We have a large pool of qualified, experienced, and vetted professionals ranging from talented graduates, manager, senior manager to director level.
Consulting
Strategic consulting for sustainable business growth

In today's competitive marketplace, organisations need a new sales approach, winning mind-set, robust business capability, together with the right mix of sales/bid people, technology and intelligent tools to be able to retain and win new business in a consistent and efficient manner. This is exactly how Bid Specialists can help you.
Insights
Stay ahead of the competition with our bid industry insights

Over the past decades, our bid specialists have worked for and with private and public sector organisations as procurement experts and bid specialists to be equipped with the "know how" and bring you the most up-to-date and relevant bid industry insights, thought leadership, and tools within the bids, proposal and sales capture industry.
Core Values
Trusted Partnership
Trust, honesty and transparency in all our dealings and engagements.
Best People
We are committed to recruiting the best personnel - resources with the right skills, experience, cultural fit and behaviour.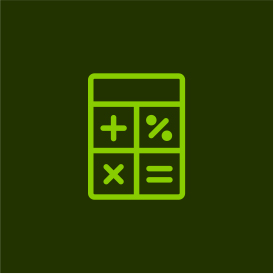 Innovation
New
ways of working and improving our services, cost optimisation, and unlocking opportunities for our clients.
Value and Outcomes
We genuinely listen and understand our clients' requirements and expectations - we truly deliver the agreed value and outcomes
.
One Team Approach
We work closely with our clients, partners and stakeholders to leverage the best capabilities and industry expertise to achieve great results.

Customer Experience
We listen, understand and are always committed to delivering the best possible service and customer experience in all our work engagements.